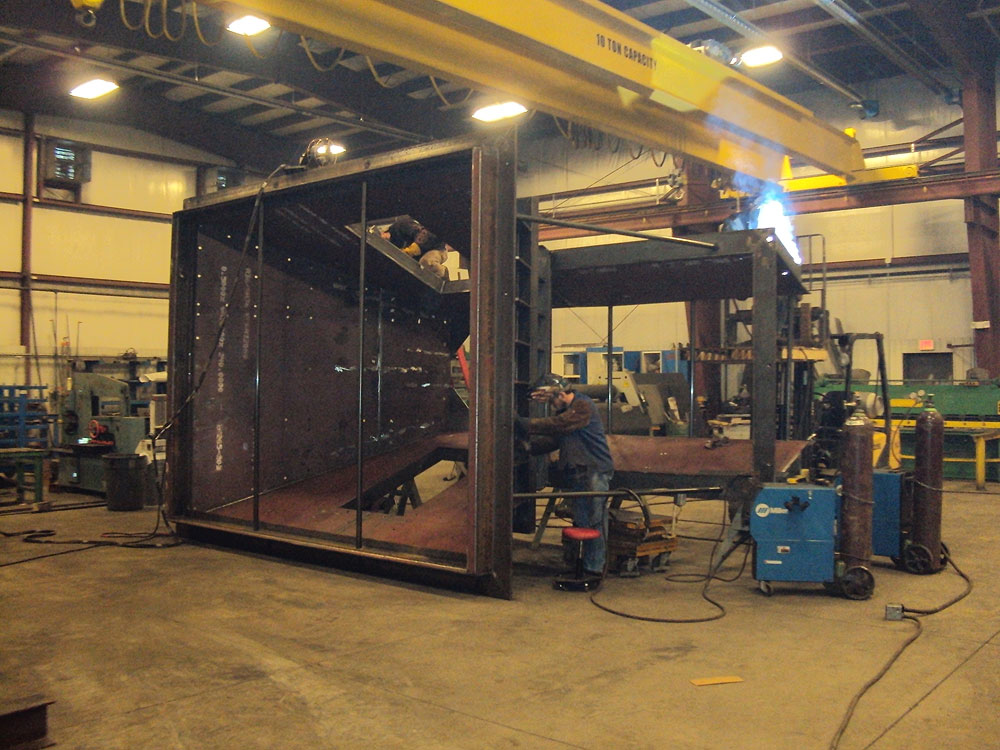 Whether you need a new structure or an emergency replacement, TRU ARC is the right choice with the tools and talent to do the job.
Need a metal fabrication quote? Request a quote today.
View Our Project Gallery
What We Offer
Our Certified Welders are experienced in fabricating products such as stairways, handrails, platforms, hoppers, transition pieces and machine guarding for Capital Projects as well as maintenance emergencies. Our welding capabilities include MIG, TIG, stick and sub-arc. We can also reproduce specialty products for unique applications. Tru Arc can meet any need you have for Carbon Steel, Stainless Steel, Aluminum or Galvanized products.
Tru Arc - Using your drawings and specifications, and our 3D SOLIDWORKS software, we can meet all your fabrication needs.

Stairs —  including spiral
Handrails
Custom sheetmetal work
Platforms
Water & Fuel Oil Tanks
Penstocks
Breeching
Pipe spools, supports, & hangers
Material storage hoppers
Transitions
And much more …

Equipment Capabilities

Overhead Crane (2) - 10 ton, 15 ton
Saws - Vertical, cuts 18" x 22", 60 deg tilt
Shear (2) - 1/2" x 13'

Press Brake - 320 ton, 16' bed
Rolls - ½" x 10'
Ironworker - 90 ton

Punch - 1 1/16" diam. X 1" plate
Shear - ¾" x 10" plate

Fork Lifts (2) - 15,000 lb and 8,000 lb
Waterjet cutting services
Sub Arc Welders (2)
Burn Table - 5' x 10' x 1" thick